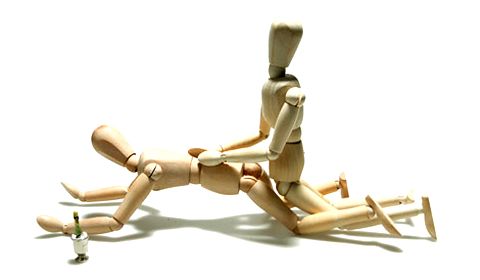 Extra, extra! Read all about It!
The Journal of Sexual Medicine just released the
National Survey of Sexual Health and Behavior
this week. This 118-page document includes research on the sexual activity and behaviors of nearly 6,000 adults and adolescents ages 14 to 94. The questions range from sexual preference to preferred sexual position. This survey not only offers an inside look into the sexual lives of Americans, but also features editorials and commentaries from many sexual-health experts. Michael Reece, director of the Center for Sexual Health Promotion at Indiana University explains,"This survey is one of the most expansive nationally representative studies of sexual behavior and condom use ever conducted, given the 80-year span of ages."
While the research is extensive, some notable findings include:
About 85% of men report that their partner had an orgasm at the most recent sexual event; this compares to the 64% of women who report having had an orgasm at their most recent sexual event.
While about 7% of adult women and 8% of men identify as gay, lesbian or bisexual, the proportion of individuals in the U.S. who have had same-gender sexual interactions at some point in their lives is higher.
1 of 4 acts of vaginal intercourse are condom protected in the U.S. (1 in 3 among singles)- both a rate that could use improvement!
Adults using a condom for intercourse were just as likely to rate the sexual extent positively in terms of arousal, pleasure and orgasm than when having intercourse without one.
To read more on the National Survey,
click here
. The scientists found a need for greater use of condoms within the sexually active population. Protect yourself and your partners. Use
Condom Sense
!